Computer Security
February 22, 2019
In our February Maker Session, the girls learned about ciphers and the importance of a strong password. Ciphers can be used during encryption and decryption. One of the methods the girls learned about is the Caesar Cipher. The girls practiced their new cipher skills, by creating secret messages, then having another decrypt their message. A key piece of computer security are passwords. Participants learned that a strong password should be longer in length, must contain a combo of Upper and Lower case letters and symbols. Did you know one of the most common passwords is 'password'?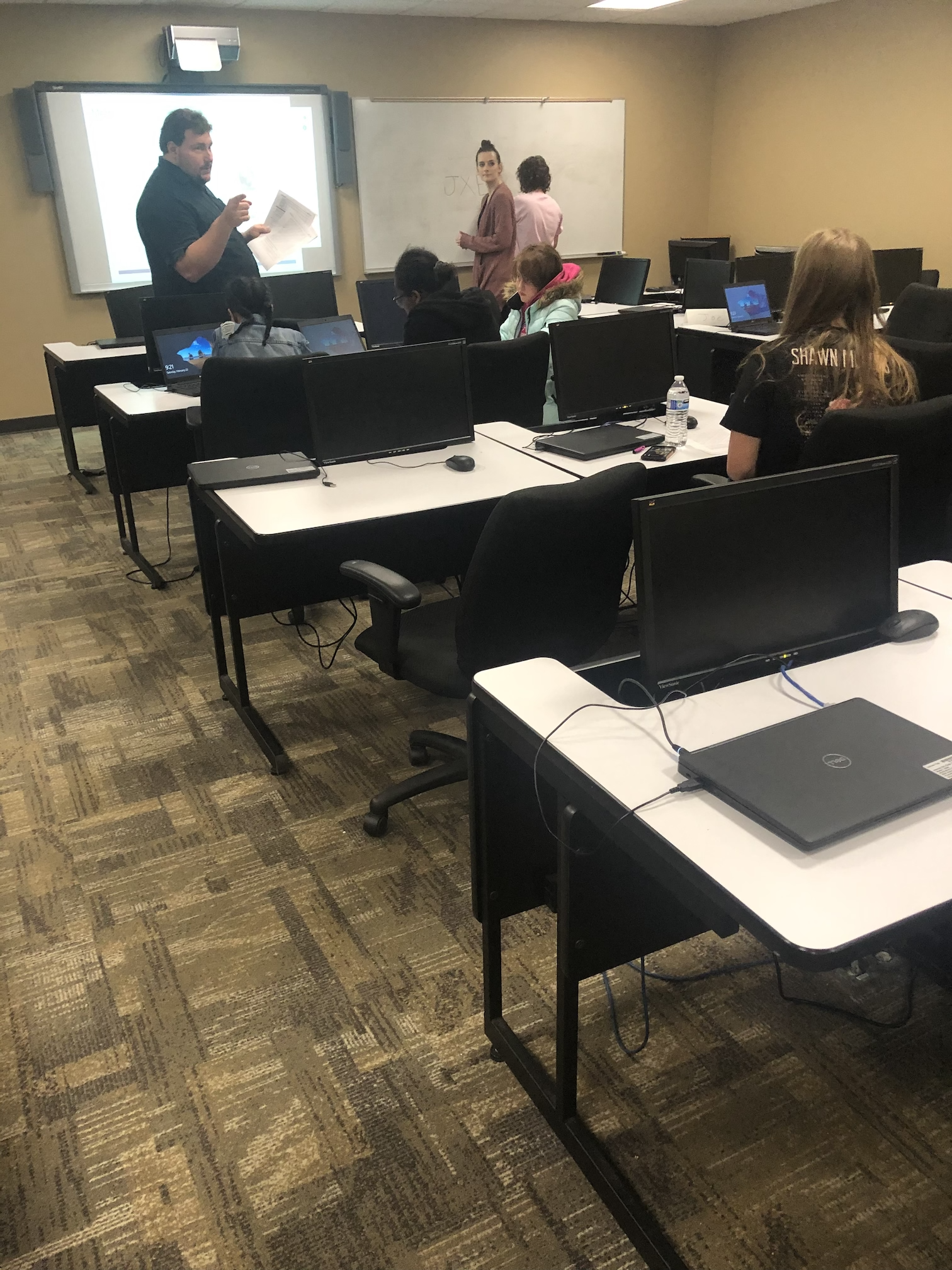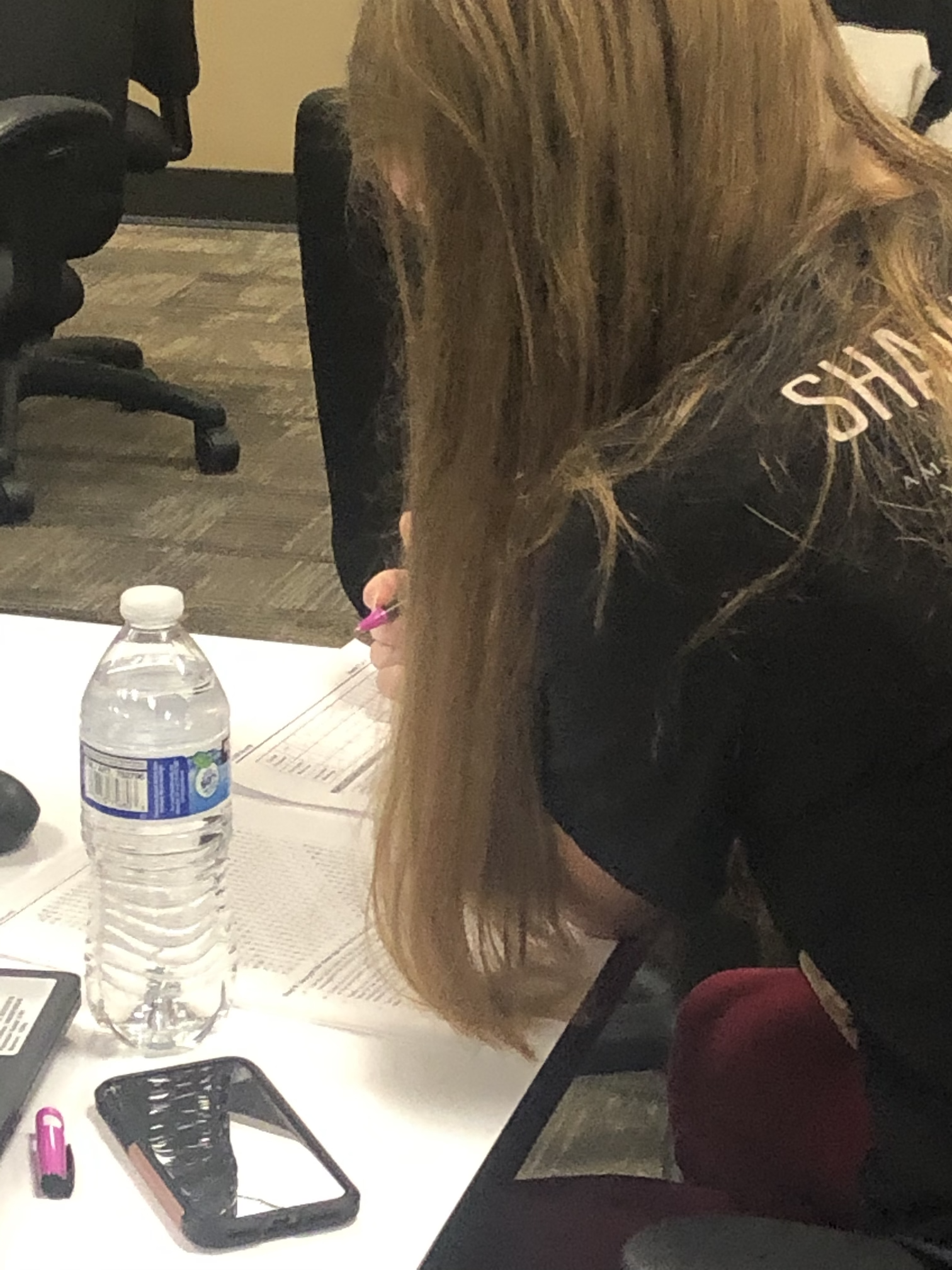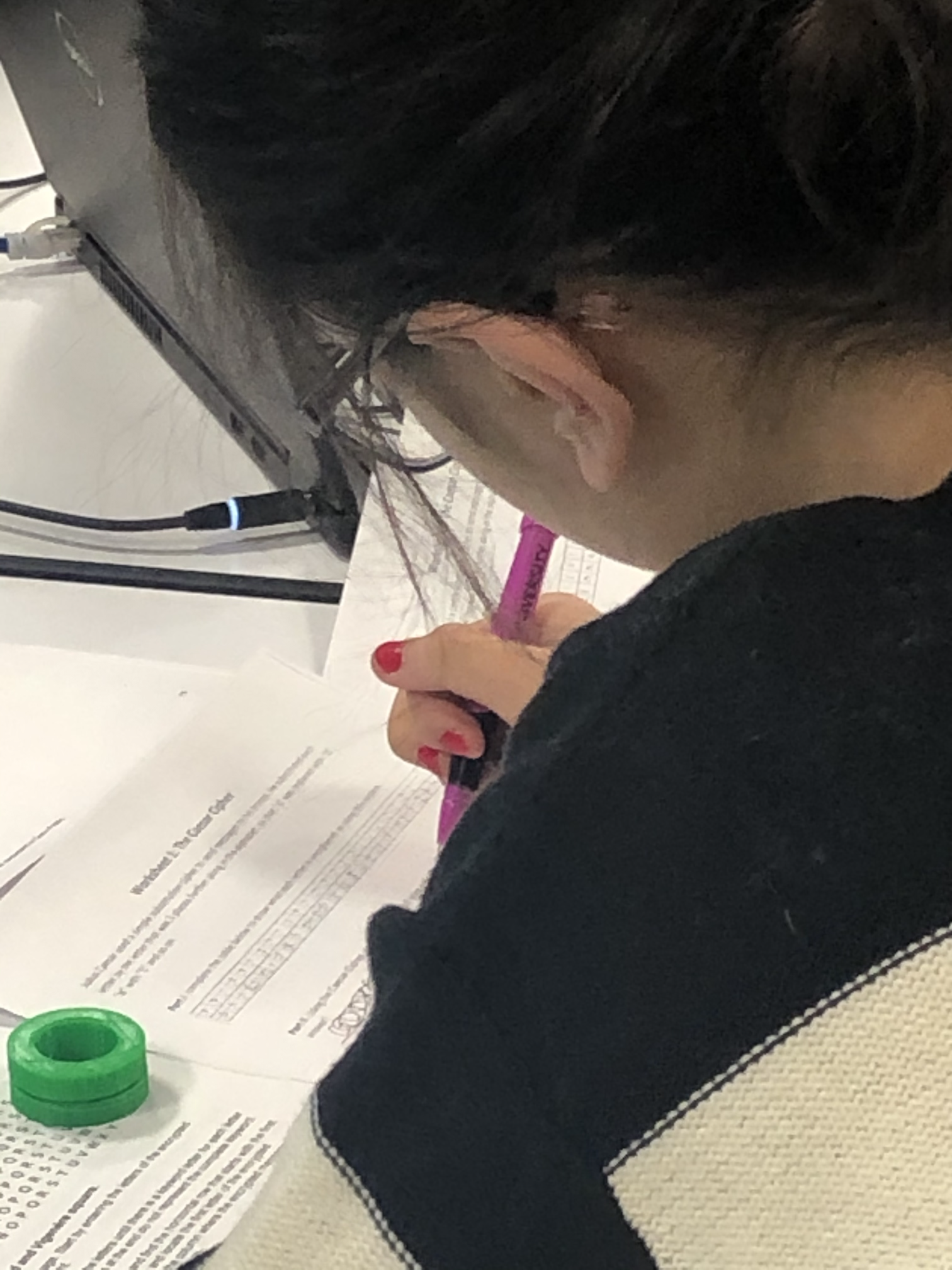 Computer Forensics
October 19, 2019
In our October Maker Session, the participants learned all about computer forensics while they solved cases. After learning about steganalysis, the girls decoded a message and used S-Tools to hide their own message within an image. They then applied their new skills in Forensic Toolkit (FTK) to investigate two hard drives for any potential clues. Similar to S-Tools and FTK, there are many great options of free software that can be used for learning computer forensics.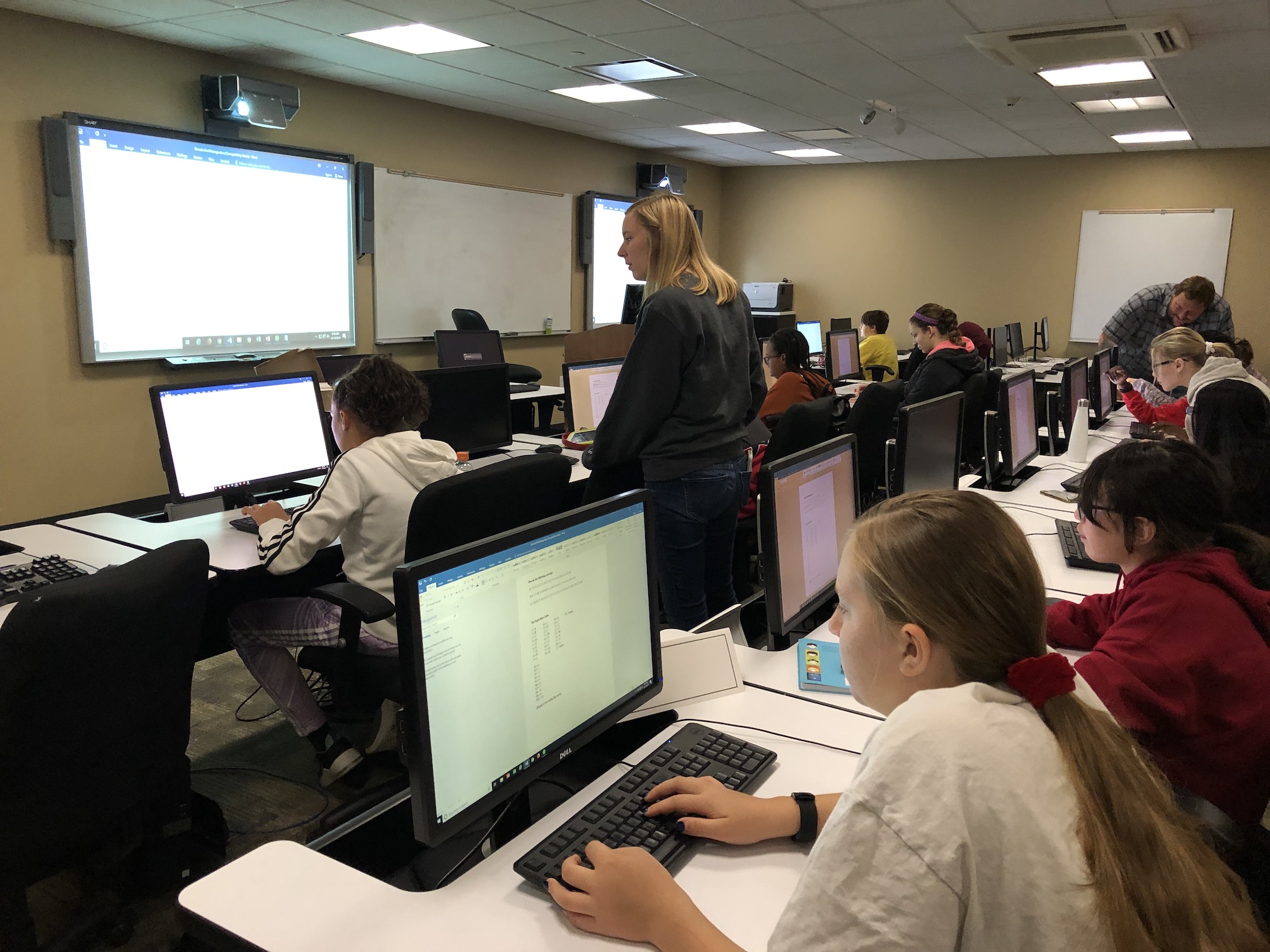 Python Programming
September 21, 2019
Participants in this session learned about the three basic coding structures: sequence, selection and iteration. They then used what they learned to draw pictures. Python is free and you can download it here. There are many great tutorials online, if you'd like to learn more.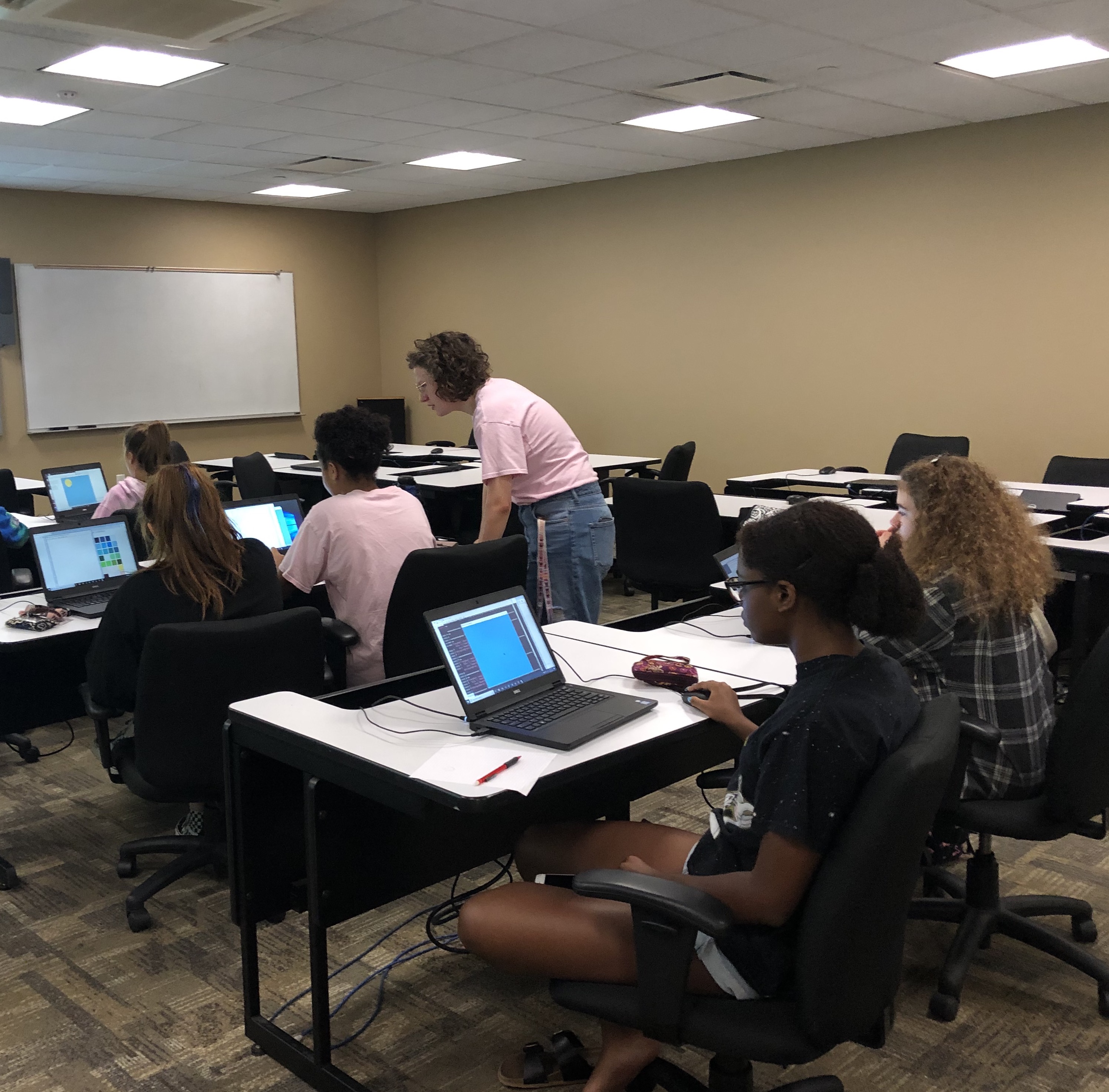 Maker Sessions
2019-2020
These Saturday classes are designed for girls in 6th through 10th grade. Each session will focus using technology to design and create a certain type of object. No experience is necessary. Girls may attend any or all of the classes but they must register for each session separately. Each session is limited to 25 girls. Check the schedule page for details.
Summer Camp 2019
June 2019
In June 2019, we held our 7th annual Girls Create with Technology summer camp. The girls build their own computers using Piper Kits. They then used those computers to program the robots that they built using circuit boards and craft materials. Check out their creations on our Facebook and Instgram pages.