3D Printing
May 4, 2019
Natalie Adams led our Star Wars Day session on 3-D printing. She shared with the girls some uses of 3-D printing, including printing prosthetics for kids and for dogs. She then showed the girls how to design an object to print. Participants then printed an object on our Maker Lab's 3-D printers, used 3D printing pens and assembled a 3-D printed Storm Trooper.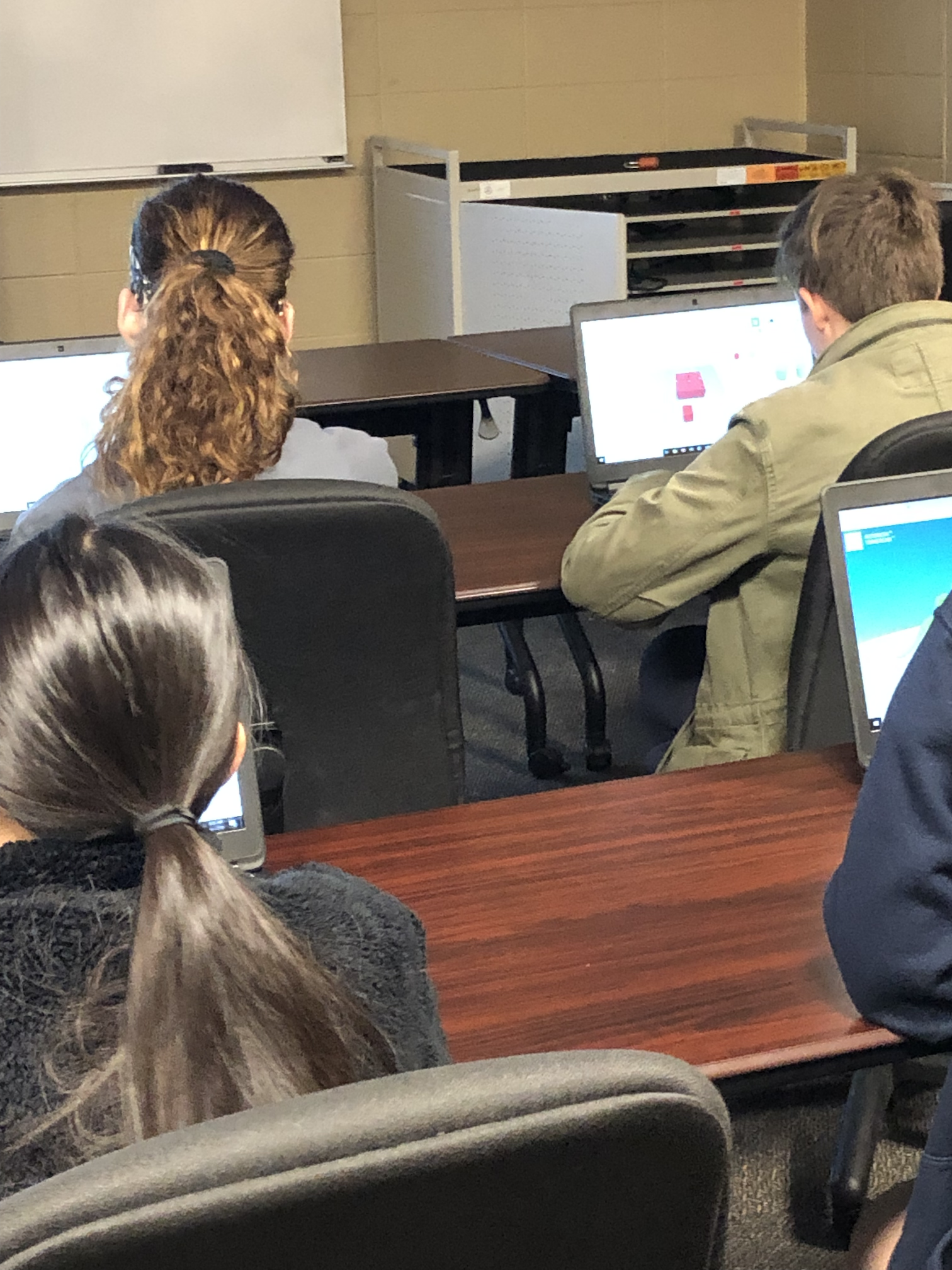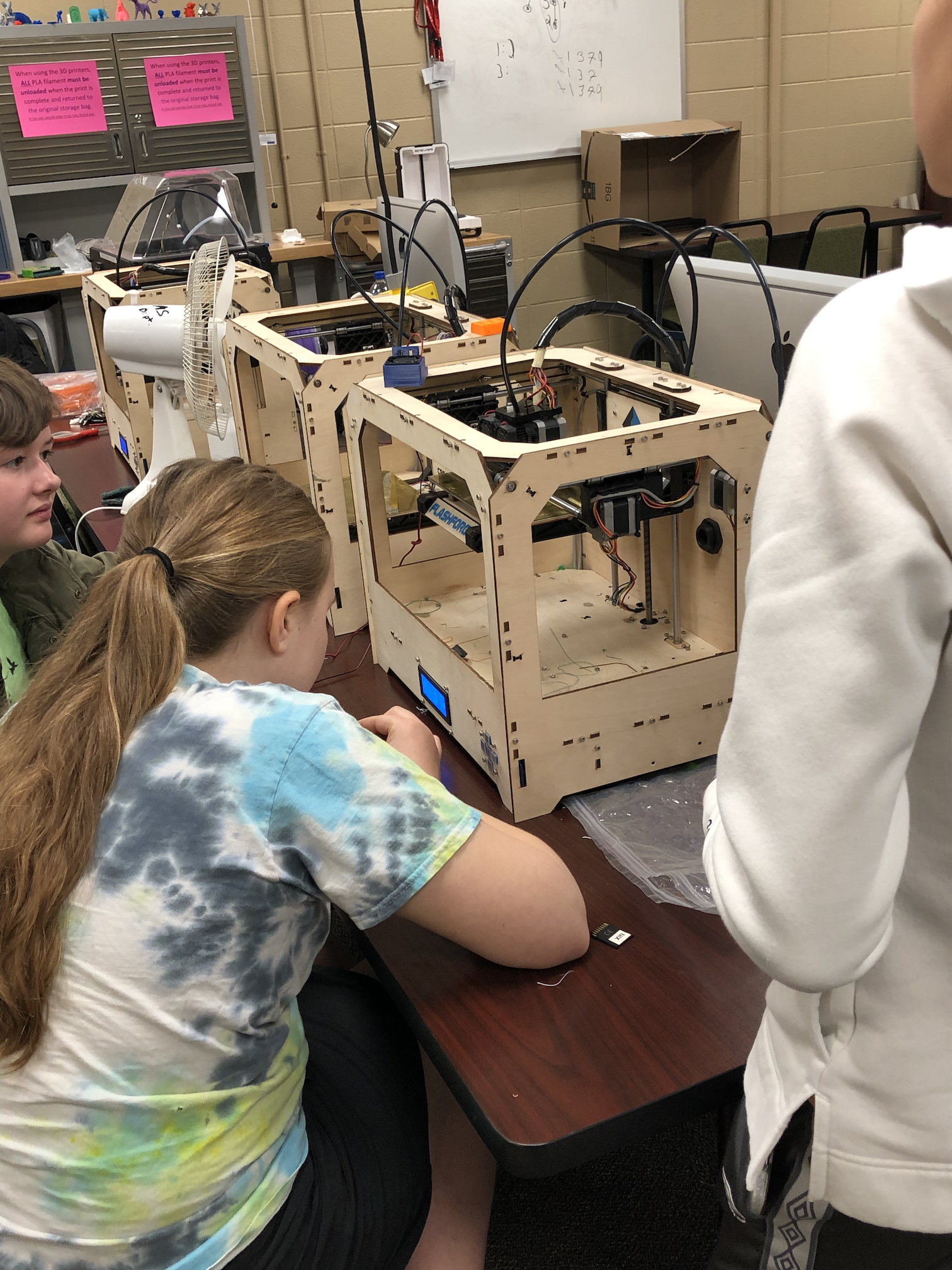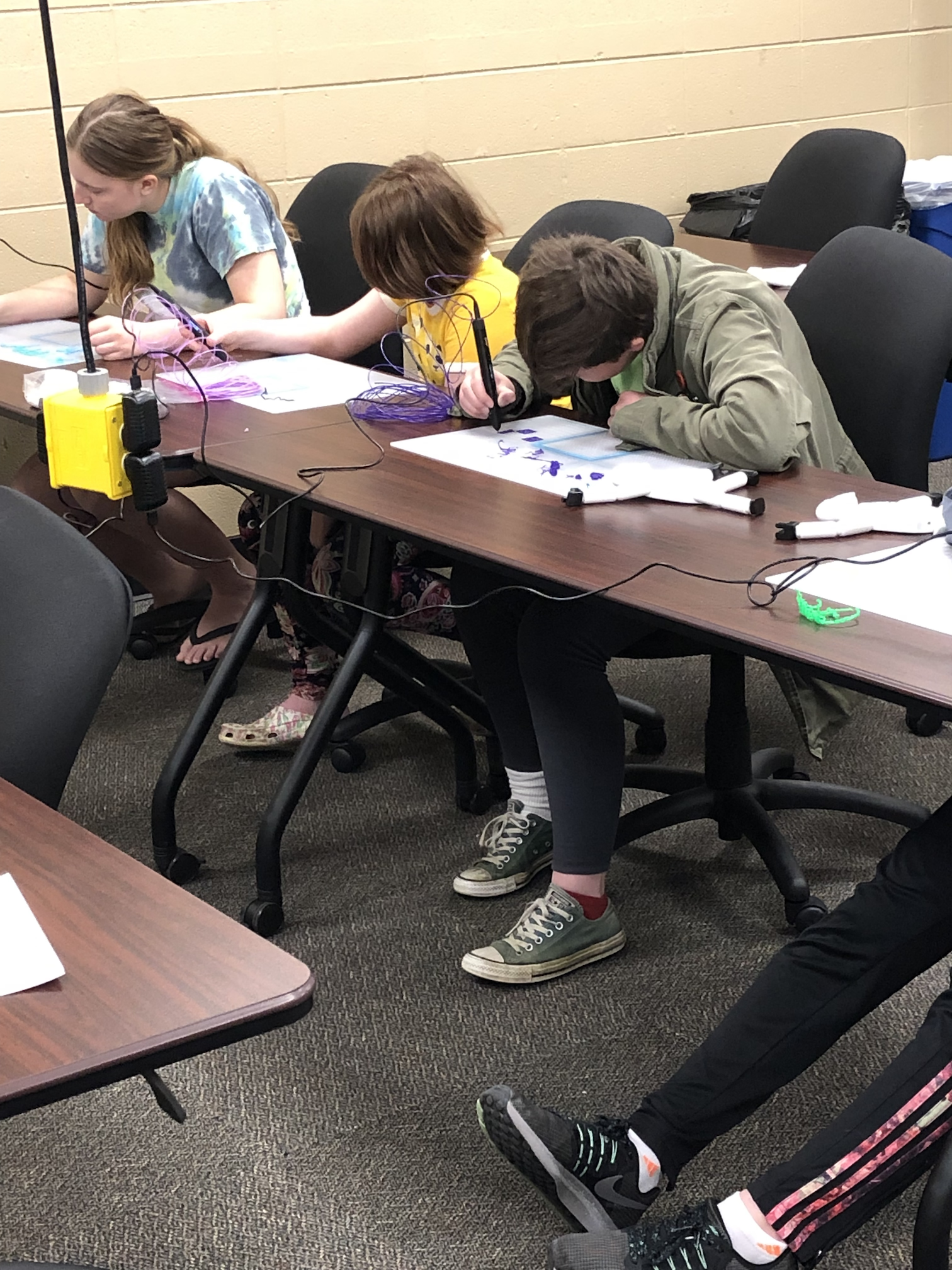 Security
March 2, 2019
In this month's session, Computer Science Professor Eric Spangler and Computer Science graduate student Yesenia Gonalez taught 24 participants how to hack. The girls learned how to break passwords so that they could learn how to choose good ones. They also how learned how to protect sensitive data better throught exploring a Unix file system. And they had fun learn how people break into systems so that they can have a better idea on how to protect them.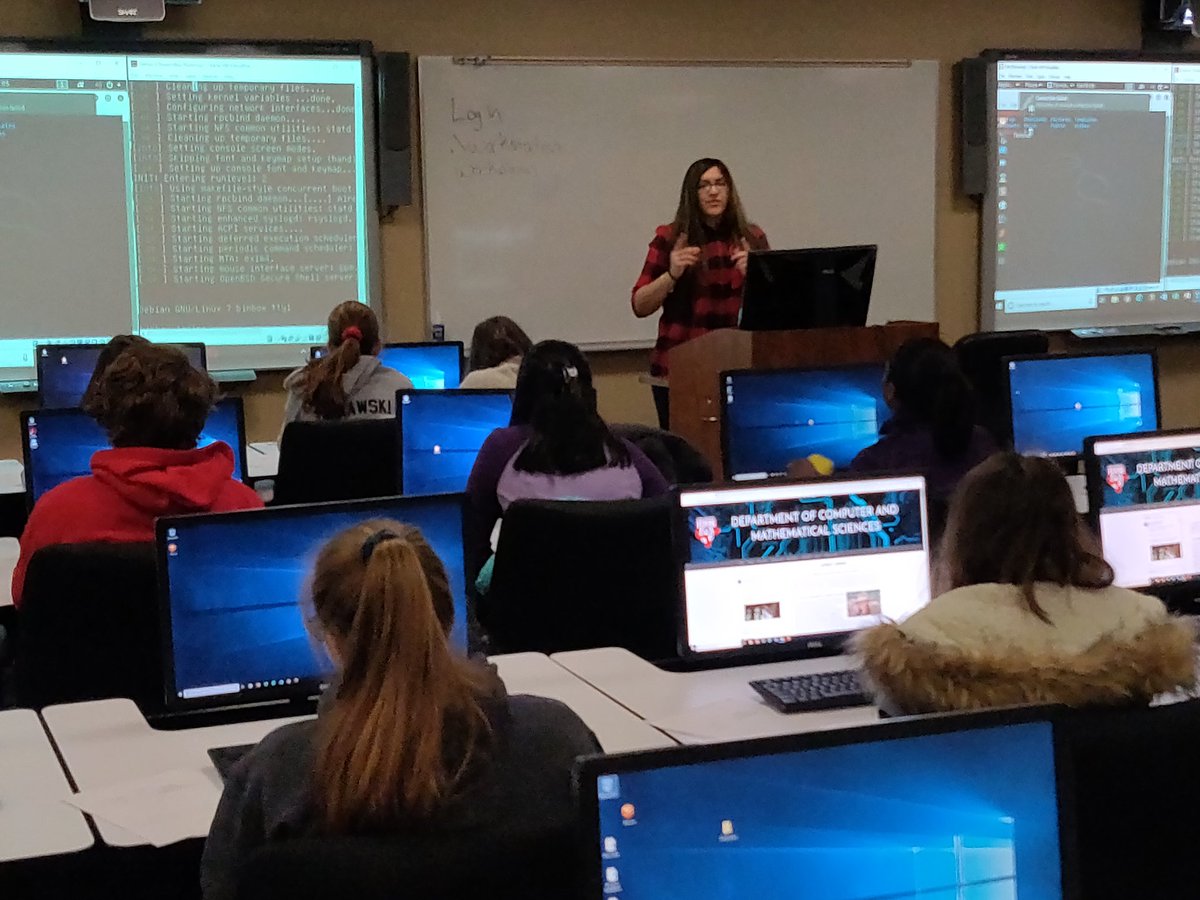 Computer Hardware
January 26, 2019
In our first Maker Session of the new year, participants learned about the parts of a computer. They were then challenged to disassemble a computer and put it back together. Everyone was successful! Our next Maker Session will be in March and the topic is security.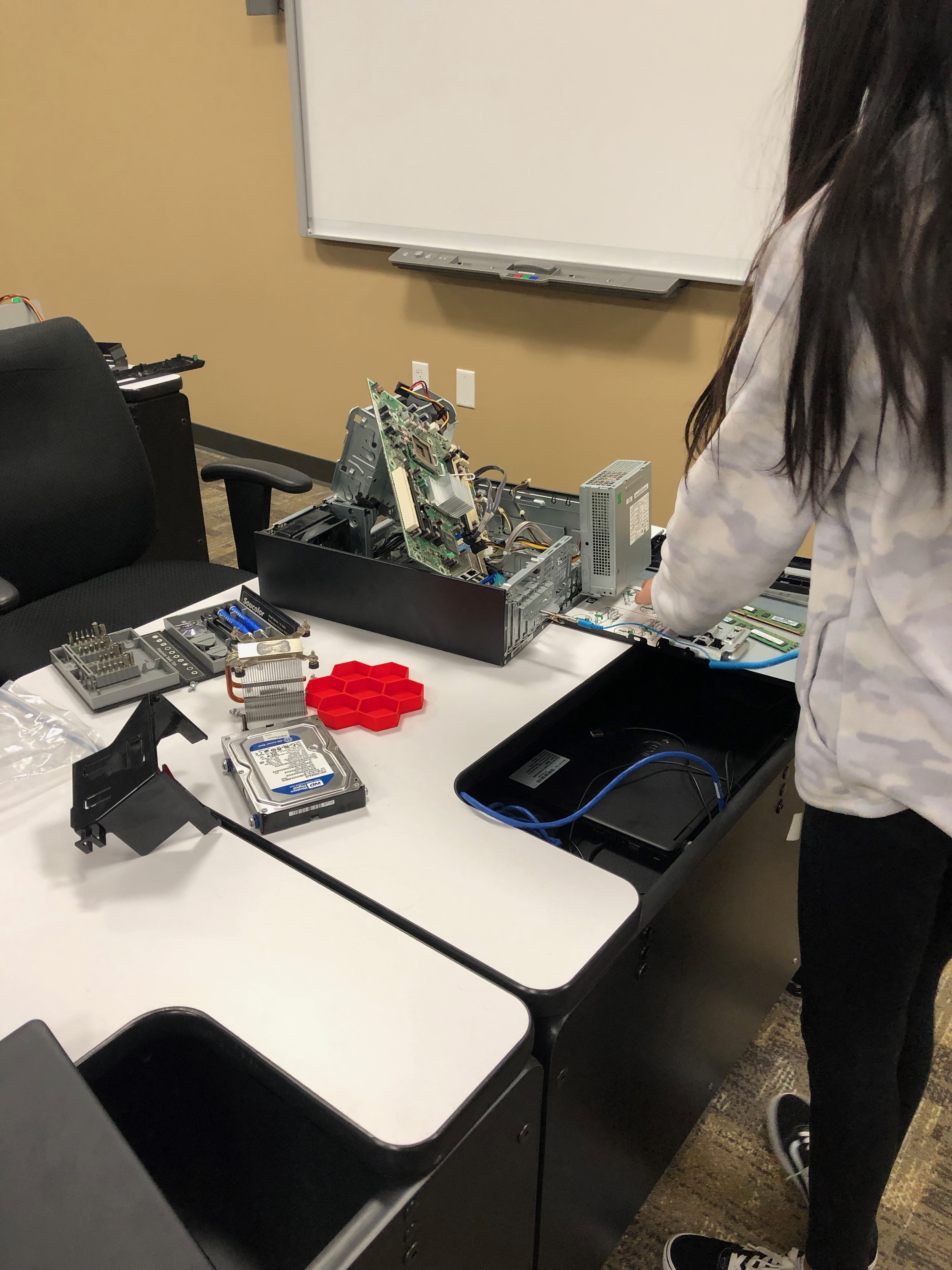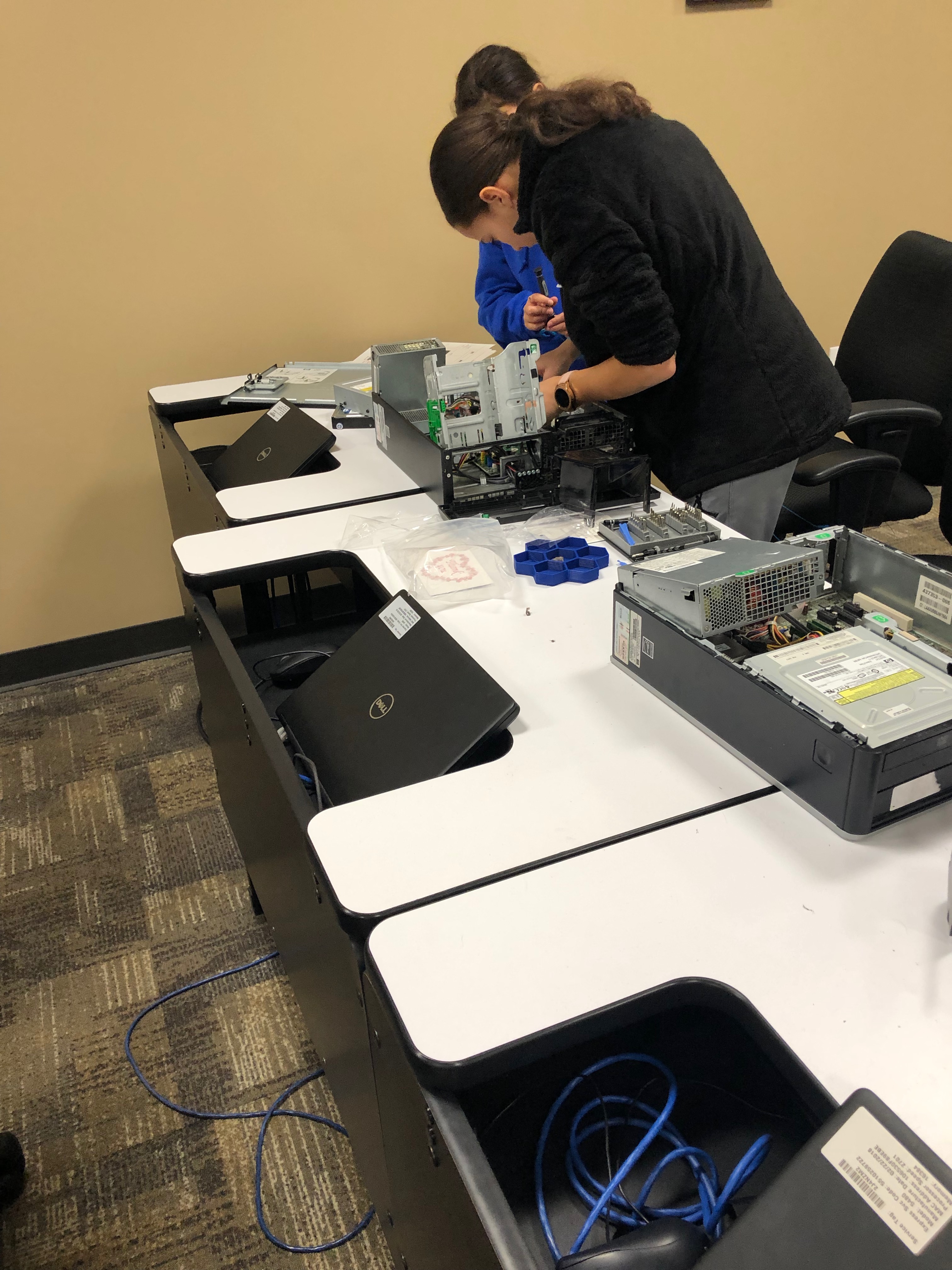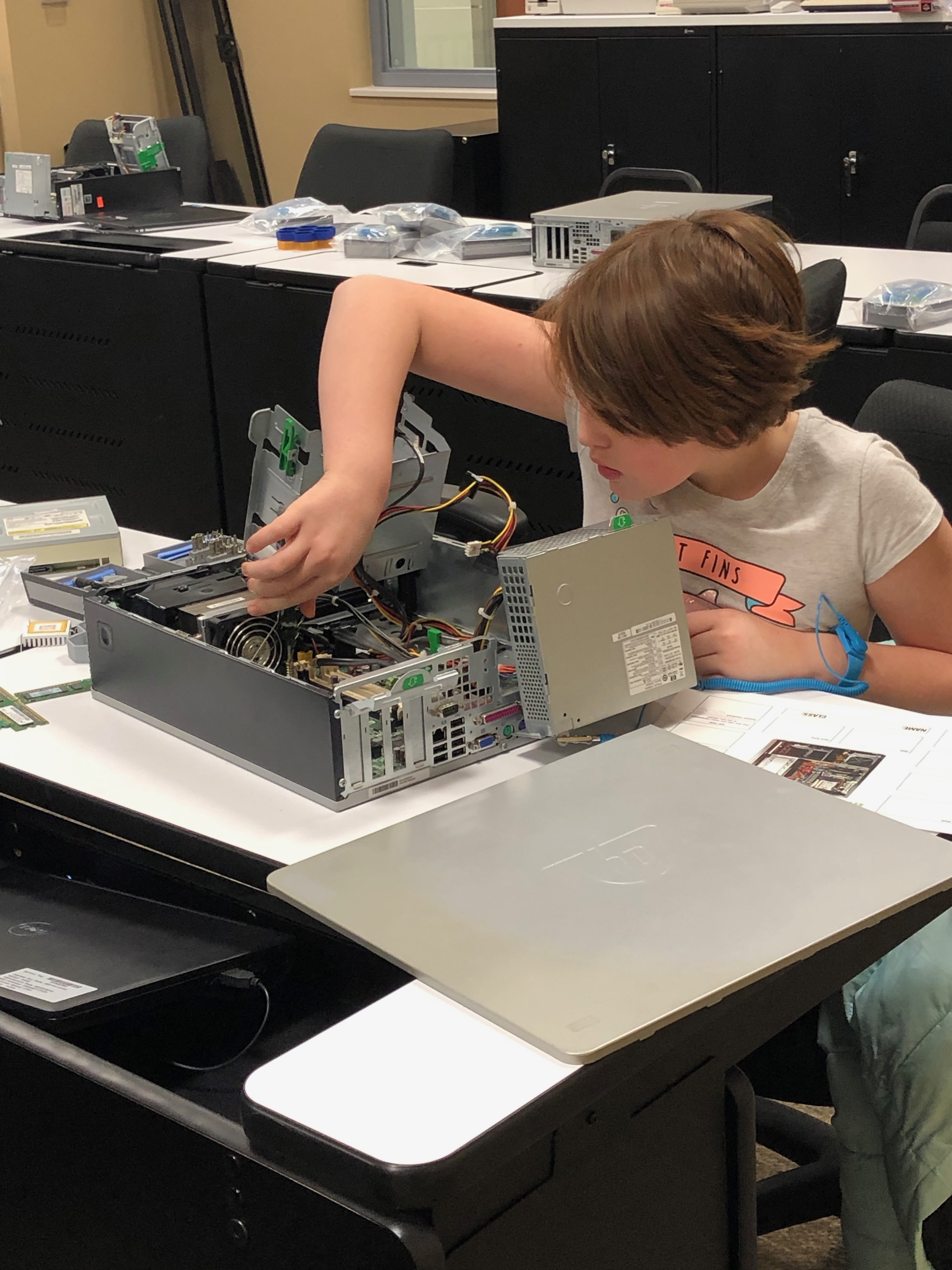 Fun with Finches!
October 13, 2018
In our October session, we explored basic robotics using Finch Robots. We used the Python programming language to make the Finches light up and move around. The participants then had fun trying to get their robot to successfully navigate a maze. After that, they explored the Finch's sensors and programmed their Finch to work as an alarm clock.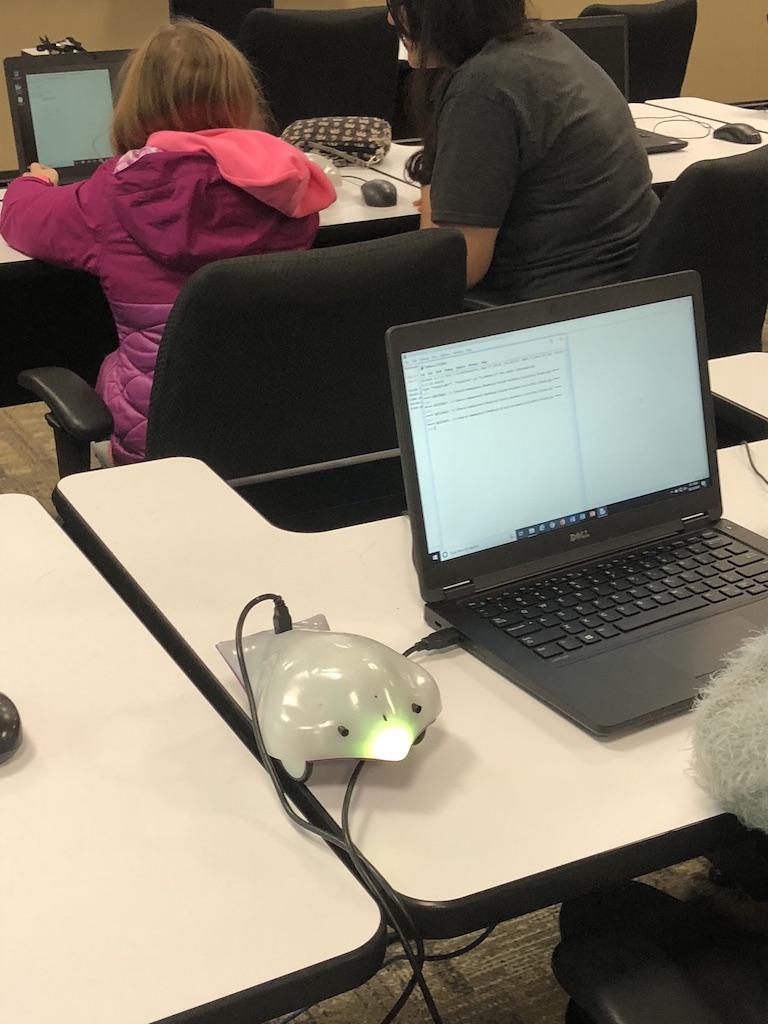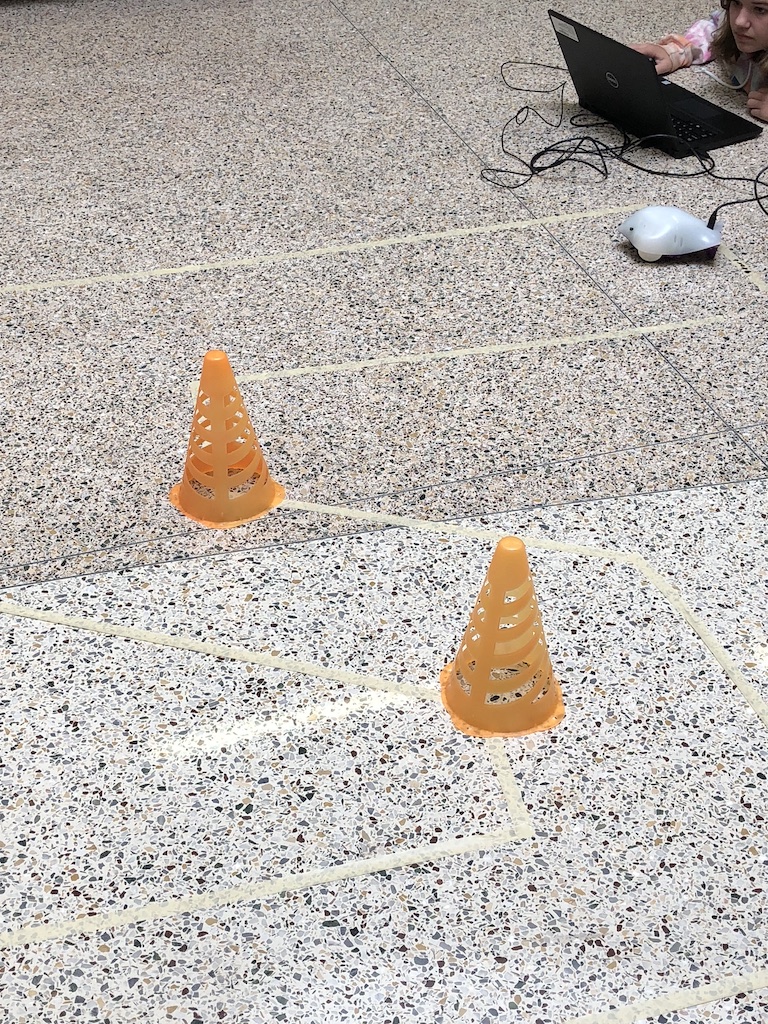 Pi Hats
September 25, 2018
In our September session, we used the Python programming language to program a Rapsberry Pi with an Explorer Hat to make a lights out game, a minecraft thermometer and a buzzer activated by a gummy candy. The girls learned about basic programming constructs (sequence, selection and looping) and also how to wire basic circuits.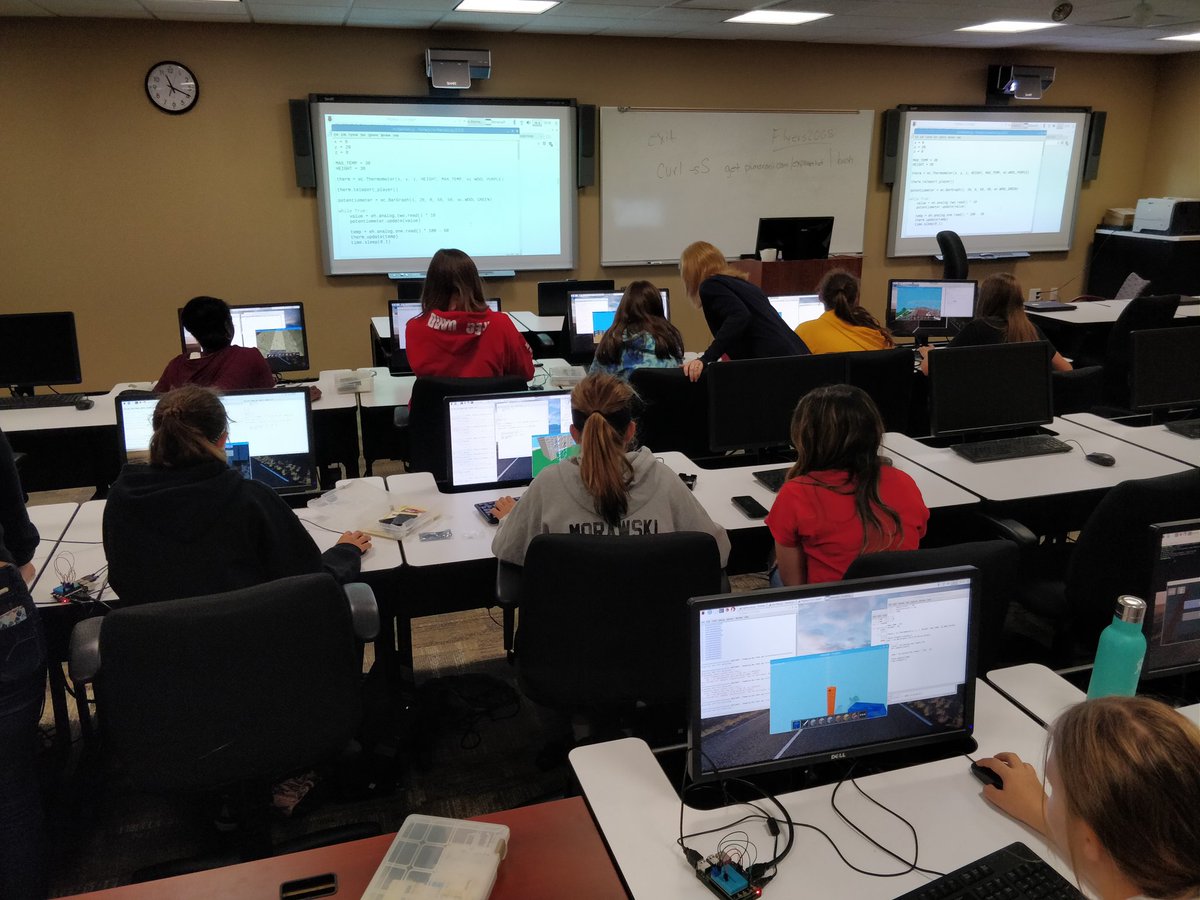 Maker Sessions
2018- 2019
These Saturday classes are designed for girls in 6th through 10th grade. Each session will focus using technology to design and create a certain type of object. No experience is necessary. Girls may attend any or all of the classes but they must register for each session separately. Each session is limited to 20 girls. Check the schedule page for details.
Summer Camp 2018
June 2018
In June 2018, we held our 6th annual Girls Create with Technology summer camp. The girls learned about coding and cybersecurity and, as always, built their own robots. Check out their creations on our Facebook and Instgram pages.